Whether on road or mountain bike, the Pyrenees represent a massive riding terrain. Our goal is to share this territory with you.
A truly spectacular landscape composed of stunning and untouched nature as the backdrop, biking in the Pyrenees can prove to be an unparalleled riding experience. What's more, while riding you will discover the essence of alpine life, traverse local villages with remarkable charm, and taste authentic southwestern French cuisine.

Road Biking
Tourmalet, Aubisque, Aspin, and Hautacam as a few starting examples, we are lucky enough to be located just a few kilometers away from the most beautiful Pyrenean cols. These cols already having added to the notoriety of the legendary Tour de France, every riding enthusiast should venture these terrains at least once in their lifetime.
Lourdes' surrounding area also offers easier routes which provide an equally mesmerizing view of the Pyrenees.
(Trail guide available at Bike & Py)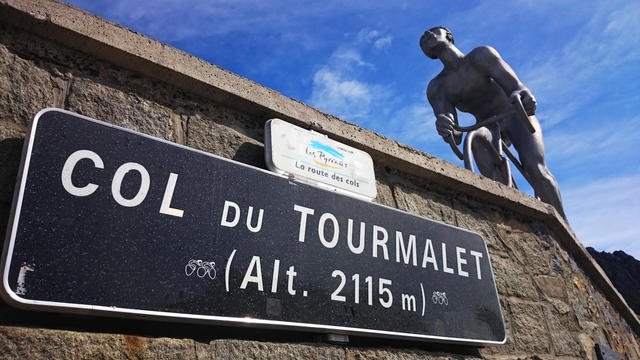 Mountain Biking
Pic du Jer (April 1 to November 5): 1 black downhill track, 1 blue downhill track, 1 red enduro track, and a couple unmarked enduro single tracks for the more adventurous. Given its annual 8-month riding season, the Pic du Jer is exceptional mountain biking terrain. Acclaimed worldwide for its black track featured in the UCI Mountain Bike World Cup, the Pic du Jer has become in just a few years a training spot popular amongst both amateur as well as professional riders.
Pays des Gave FFC Mountain Bike Site: From Lourdes to Gavanie passing through the Vallée des Gave, this site, counting 74 different routes and more than 1150 km of total marked trail, is an excellent opportunity to discover the Pyrenees on mountain bike. These routes are typical for hiking or XC (cross-county).
Cauterets Bike Park (from July to September): blue, red and black downhill tracks.
Le chemin Henri IV: historic countryside route connecting Lourdes to Pau – 50 km (optional return trip by train)
Additional routes…
(Trail guide available at Bike & Py)
Explore with a guide
The Pyrenees are brimming with unmarked trails still largely unexplored by seasoned riders, which undoubtedly is what gives it such charm. Please don't hesitate to contact us if you would like to take a tour lead by one of professional guides. Likewise, don't forget to consult our trip schedule program, specifically made to guide you along some of the best single tracks the Pyrenees have to offer.

Take a Ride on an Electric Bike
Weary of climbing the Pyrenean Mythic Cols on road or mountain bike? Rest assured, you can still explore our region at a leisurely pace. Starting from Lourdes, a number of routes are possible. For example, the Voie des Gaves trail (Lourdes to Cauterets), the Lac de Lourdes trail, or yet still the Argeles-Gazost valley trail. This last trail passes by the foot of Hautacam winter resort and then onto the authentic belevedere village of Saint-Savin.